Searching for your endurance race
For almost a decade, HelloDrifter has been used by race directors to manage their race courses. In addition, endurance enthusiasts have uploaded hundreds of courses to our publicly available database. HelloDrifter is the only site with this specific dataset (race info and course map all in one place). Of course, we would be remiss if we didn't let you search it!
Race event search
Our race event search page let's you filter by any region in the world, any distance, surface, and date range. See the filters available on the sidebar: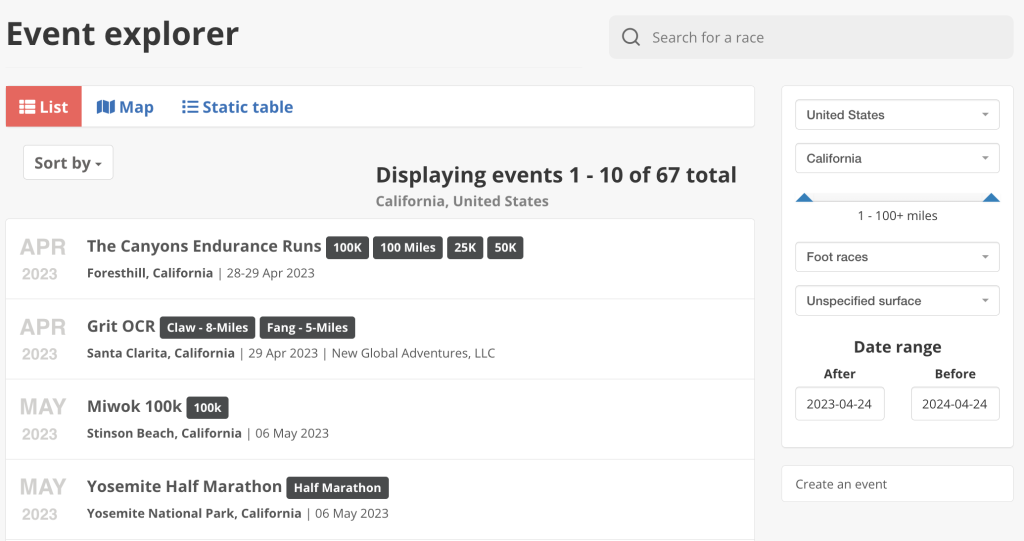 And if you know the name of the race you are looking for, you can simply enter it into the top-right search bar and immediately check out the course.
Search by map
We are a mapping site. So it makes sense that we also have an advanced map-centric search. Click on the "Map" tab near the tap, and you can whirl the globe for your next event: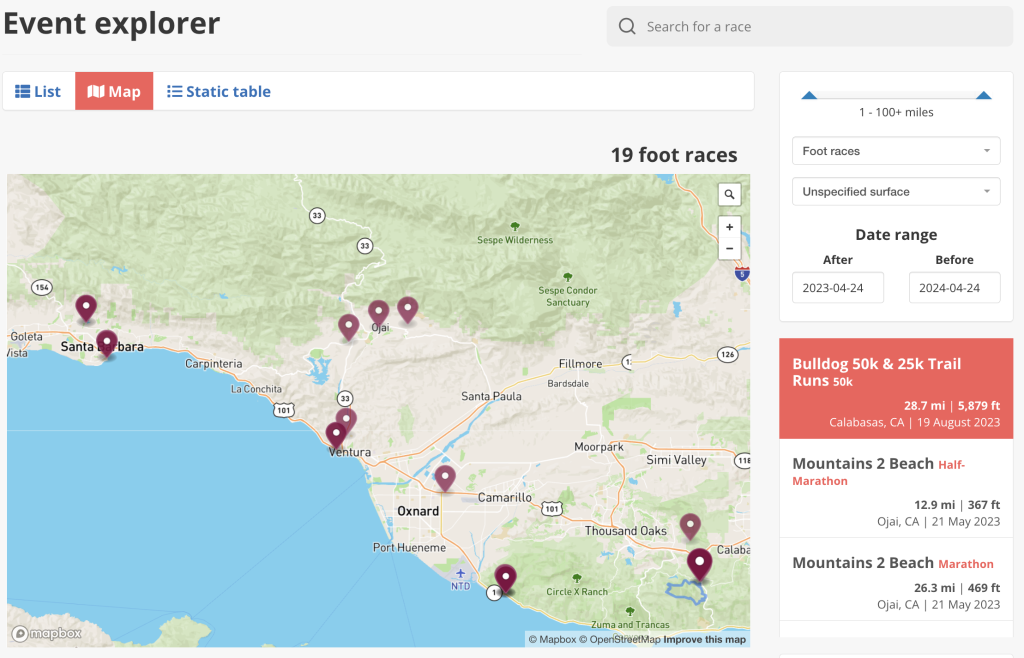 Hovering over any map pin you see will give you a preview of the course; you can see an example of this in bottom-right corner of the above map. Click on the listing to the right and get directed to the course details.
Static list
Finally, for those who just like the list in your face and don't like our fancy features, you can checkout our static list. It is broken down by year, and you can scroll to your heart's content.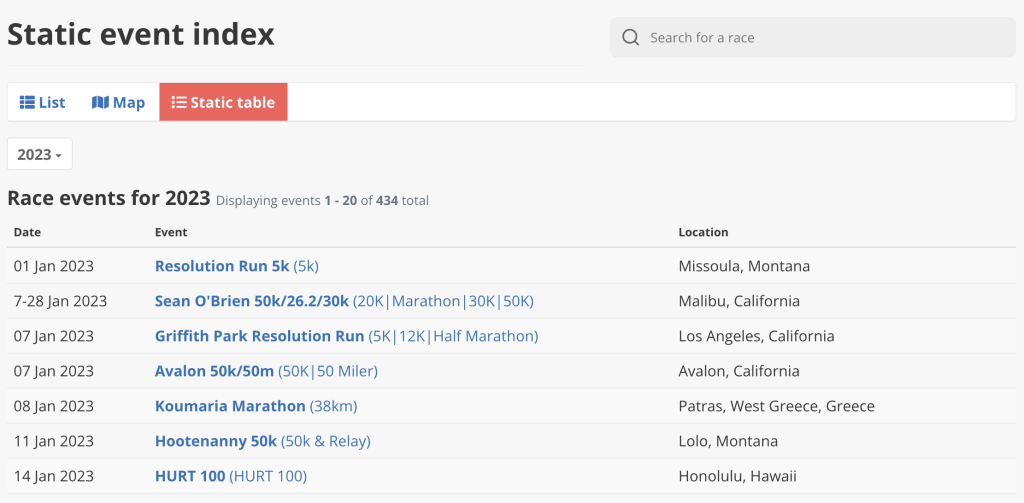 Add your race!
To our race director friends, we say: add your course to our database! It's absolutely free. Add as many races and courses as you like. This will uplift your visibility to the many users who use us to search for their endurance events. (It will also alleviate a lot of aggravation runners have in trying to figure out the course.)
If you like our maps that you want them on your website (having an interactive map is a must), you can sign up for a Pro HelloDrifter subscription, which starts at $7 per month plus a modest usage fee if you exceed your plan's views. Want to see what other options are out there? We did a big breakdown of all the mapping sites, so you can see which is best for you.